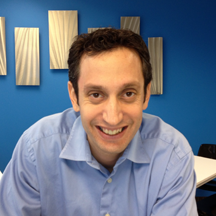 David has over 25 years of experience leading, funding, acquiring and advising growth-oriented businesses, across a wide range of sectors. He is passionate about entrepreneurship and helping founders and managers achieve their visions.
David brings his extensive operating experience to the table when evaluating and supporting portfolio investments. David was a senior executive of McKinsey & Company's global client workforce training & development platform, McKinsey Academy. David launched and led the development of the Operations Academy, which helps clients develop world-class operations capabilities (e.g. frontline service). David also led Academy's Offerings Organization, which includes product management, product development, and learning science.
Prior to this, David was President, investor and board member of ExamSoft, a global SAAS leader in student assessment, serving thousands of institutional clients in higher education, K-12 education, and professional certification. ExamSoft offers advanced data analytics to improve individual learning outcomes and curricular effectiveness.
David also has multi-unit leadership experience as CEO and board member of Gold's Gym International, one of the largest fitness chains in the world with hundreds of locations in 27 countries. David led and grew owned club operations, global franchising and brand licensing. The Company developed and implemented new management systems and processes to support its growth and expanded the business through new greenfield development, expanded franchising and subsequent add-ons. David also helped launch a real estate side-car entity.
Before joining Gold's Gym International, David led acquisition efforts for TRT Holdings, a multibillion dollar, private holding company. While there, David led and asset managed investments across a number of industries from consumer/retail to financial services. Prior to joining TRT, David worked as an investment banker for Goldman, Sachs & Co., and a management consultant for McKinsey & Company.
David holds an AB degree in Economics and Political Science, with distinction, from Stanford University and a MBA, with distinction, from the Harvard Business School.